Inspiration for Poker Neko (Pre-Flop Phase)
Poker Neko was conceptualized by adding a light-hearted twist to daily activities/events. The idea was to have Maneki Nekos or 'Lucky Cats' battle it out in Texas Hold'em Poker using their wits, luck and guts.
We created Poker Neko (Pre-Flop Phase) to highlight the details and provide a close-up of Maneki Neko and poker cards.
How do i determine the rarity of Poker Neko (Pre-Flop Phase)?
Rarity depends largely on the poker hand value. Poker hands with pairs and suited connectors are generally preferred in real life poker, likewise, for our NFT collection, they are considered rare traits.
We have adopted Phil Hellmuth's poker starting hand categorization and categorized each Poker Neko from 'tier 1' to 'tier 6' and 'unranked'.
Other traits include the background, color of maneki neko, its accessories, etc. Rarity table has been provided below.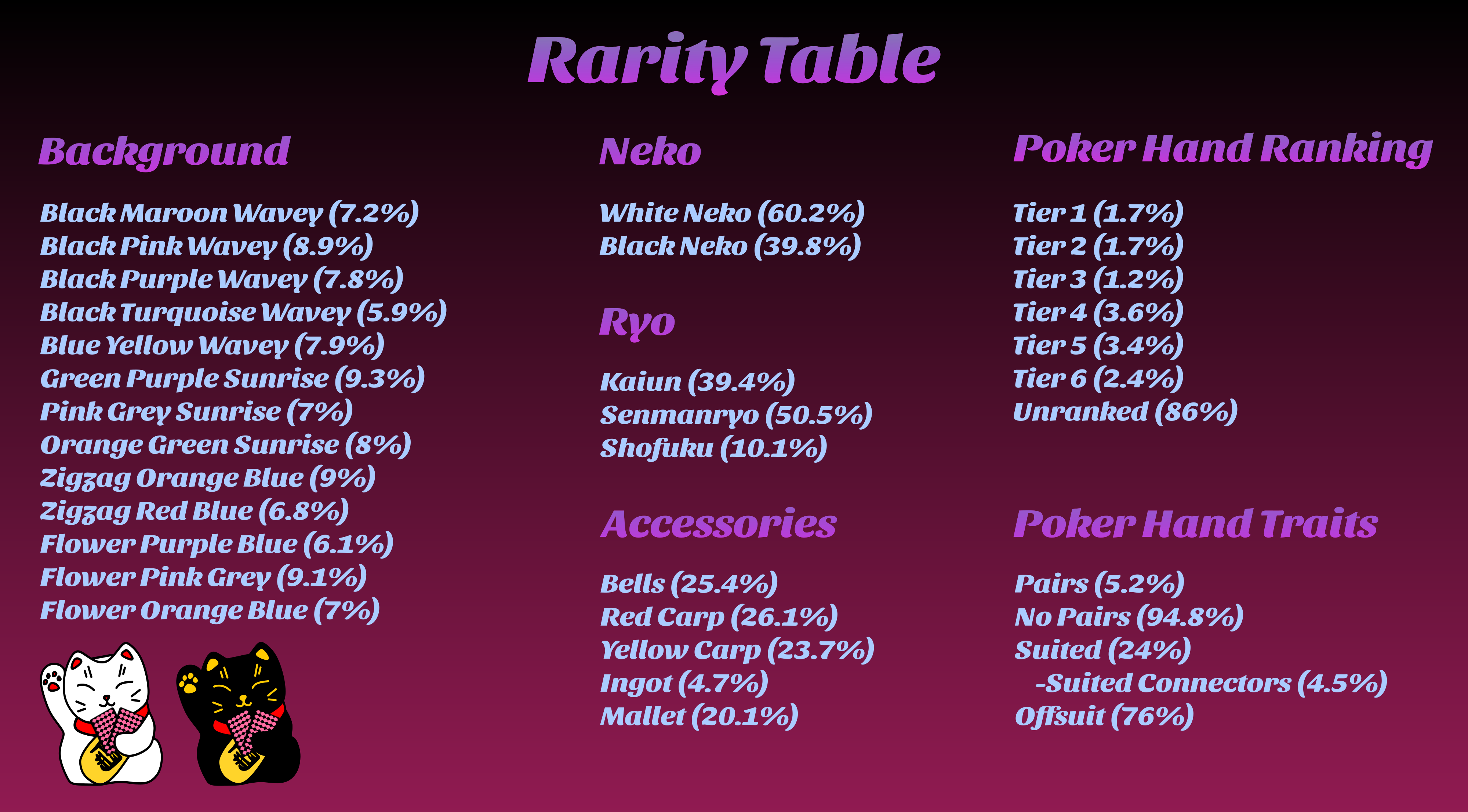 Where can i buy Poker Neko (Pre-Flop Phase)?
Will there be sale royalties?
Royalties will be 5% of each sale. This will fund the promotion of Poker Neko and its future development.
What can i do with a Poker Neko (Pre-Flop Phase)?
Well, you can use it as a profile picture or good luck charm for your poker games. More importantly, we hope you enjoy the concept and artwork of Poker Neko!